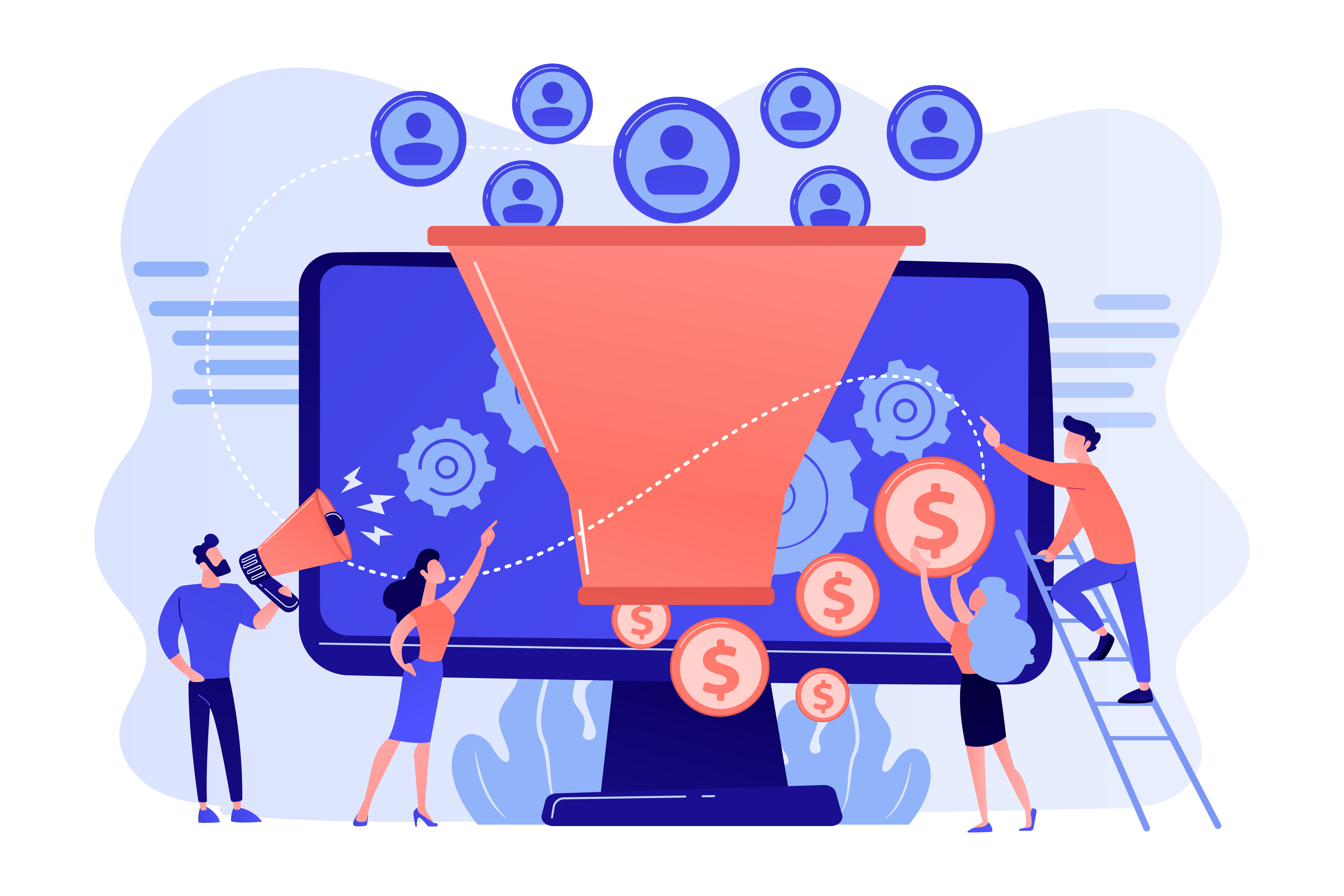 According to you what is a lead?
Yes, we all know it. A lead is someone interested to have business with your company and indicates a sort of attention towards your products and services in different forms.
Lead generation is the marketing process of nurturing the targeting audience to make them sales-ready. The emerging competition in the industries and abundance of information is making it difficult to not only track the potential customers but also to reach and engage them for growing your sales. With lead generation, you can generate a sales pipeline where you can narrow down the unqualified leads and attract potential customers towards your offers and services.
At Vegarise our team works with their best efforts to implement a successful lead generation program to create brand awareness, construct strong relationships, produce qualified leads, and finally close a deal with them.
As lead generation is not a new term and for a long time people are trying creative ways to reach the potential clients and so is our team with the latest technologies and innovative ideas are all set to help you with the best lead generation services.
The lead generation marketing
For lead generation, you need to find various channels for driving traffic to your landing pages. The most used channels include:
Content

Through the right content, you can enlighten the users with some useful information and guide them to your landing page. The visitors are more likely to visit your landing pages when they are delighted with your content and want to know more about your products and services.

Blog

Blogs work in a great way to tailor the entire writing about your end goal. You can post promotional offers to make your CTA highly attractive and easy to reach.

Advertisements

The sole aim of advertisements is to cause people to conduct an action. Make sure that your offers and landing pages match exactly as promoted in the ads and mention the correct actions to be conducted by the users.

Emails

Email is a reliable option to reach the people who have subscribed to your email list and ask them to take action for generating sales. You should use eye-catching designs to attract subscribers to your brand.

The social media platforms

The social media platforms make it easy for users to take valuable actions. With the swipe up action on Instagram, people are just a click away to get connected with your landing page. Also, the Facebook bio links and the Twitter bitly URLs work in the same way to generate potential leads.

These are some of the marketing channels to generate leads but as far you don't have a trusted partner to help your customers guide to your landing pages there may be problems in having successful lead generation activities.
Vegarise will find you a solution!
Our services are tried and tested and have helped many businesses with the right lead generation tools and campaigns. As dynamic are your customers we use strategies that ate based on the changing trends, behavior shifts, opinions morph, and more.
Choosing Vegarise as your service providers will help your business grow by using the right strategies and impactful channels for lead generation. We use technologies that save your money, help you achieve more with fewer efforts, measure and get your programs optimized correctly, and lastly help your lead generation programs grow successfully.