What is the lead qualification?
Published :

4/5/2022 12:00:00 AM .Apr.5

Authors :

Mahdieh PIRI

Last update :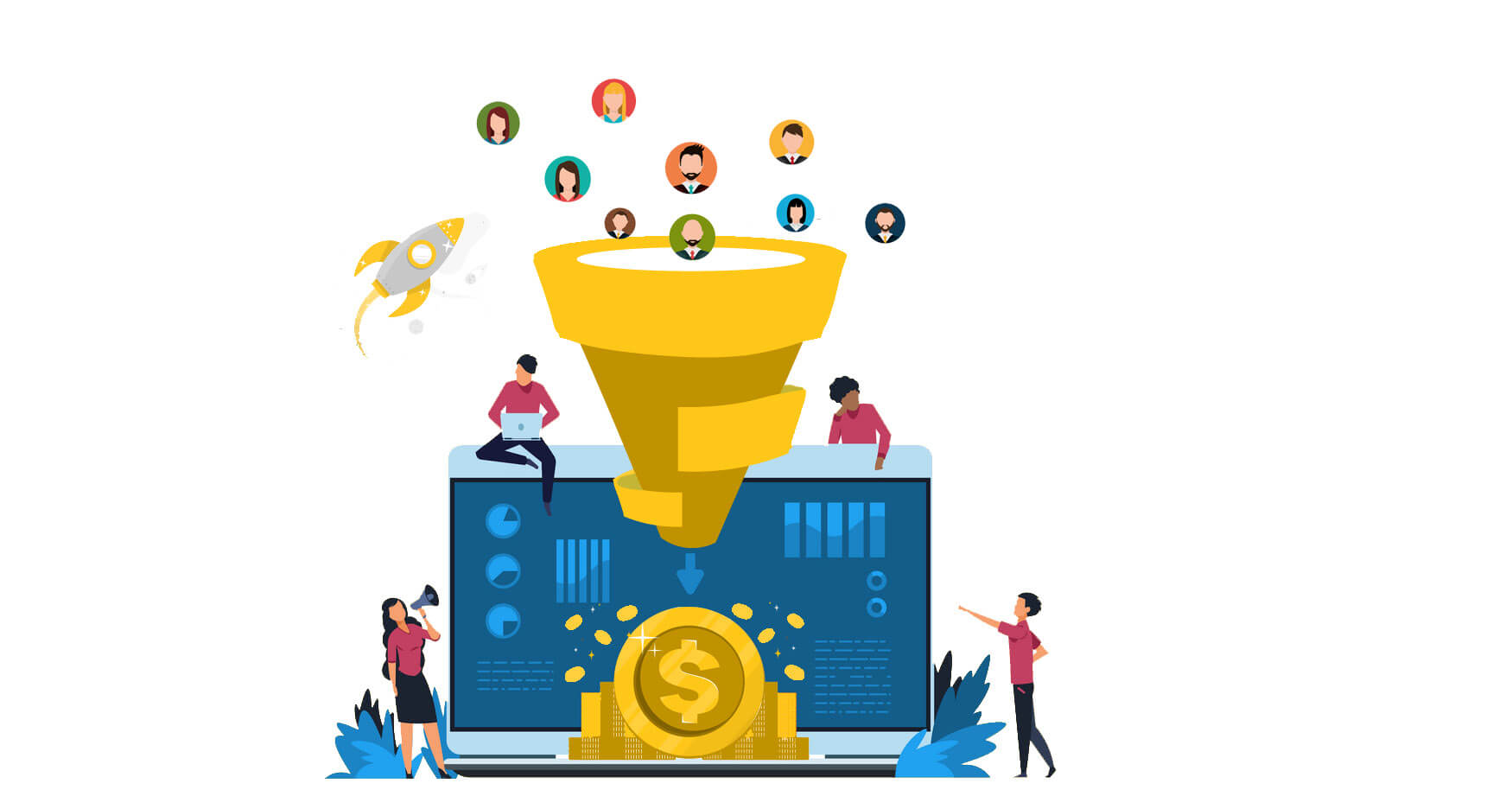 Lead qualification means the classification of contact, and they are more or less qualified if you generate leads through trade fairs, sweepstakes, or online forms. Often you only get the necessary minimum data (principle of data economy). For sales, however, this is not a good basis for sales success because the seller needs a concrete requirement situation and available budget as a basis for the sales success. Lead qualification is deciding whether a lead fits the ideal customer profile and has a good chance of becoming a customer. A lead is a prospect that has all the qualification criteria defined in advance, i.e., budget, decision-making powers, need for a product/service, and purchasing power.
In principle, there are only three cases in lead qualification:
Does not fit:
The contact does not fit into the prey scheme, e.g., too small or the requirement cannot be mapped. So get out of the sales process.
Not ripe yet
The contact is within the desired target group, but the budget has not yet been released, for example, or the customer has a contract until December 31st. Bound. The lead is to be maintained and built up (lead nurturing).
Ripe:
Need and budget available. A clear case for contacting the seller.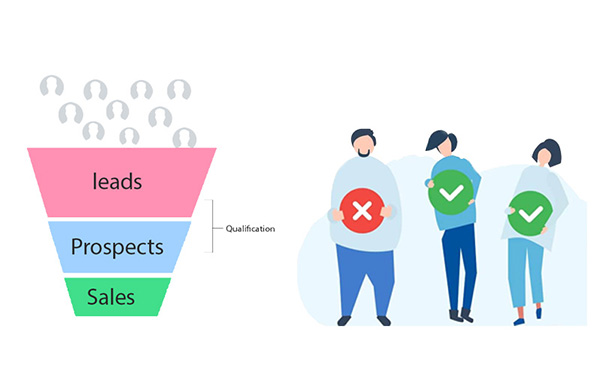 In a practical step-by-step, we guide how you as a sales employee can sink the ball and use an example of effective lead qualification.
Prioritize your lead for your follow-up

Use your CRM or a marketing automation tool like Hub Spot to learn your lead's story. The history of your CRM has all the information you need for a high-quality follow-up. Essential questions are: How active has the lead so far in communication and purchase activity?

Especially important in the B2B sector: How many employees in a company are interested in your product? The more interested, the hotter the lead!

Categorize your leads and start prioritizing them for your follow-up based on the above. The most exciting contacts are followed up first.

Determine the best follow-up approach after evaluating the activity for leads in the introductory phase:

Potential customers who have come into contact with your company for the first time should initially only be followed up by email. 

The goal: is to find out whether they show more interest in the future. Important: Find out more about the topics that are of interest. 

Above all, no product should follow at this stage, but first, the topics that represent the biggest pain points should be addressed. Because at this point, your contacts are just prospects, nothing more.

Content that lends itself to:

More basic technical content to showcase your expertise, such as e-books or white papers. Now and then, a little product information can be useful through, but that should only happen in a multi-value environment.

The approach:

Use advisory language, ask questions and establish your expert knowledge. How do you structure the email?

This potential customer has no relationship with your company (yet!).

Content:

They should provide short, light content that addresses a specific problem and does not involve a significant investment of time or information sharing on the reader's part. The focus is on fundamental technology issues.

Offer additional content to support the prospect's research - for example, blogs, videos, infographics, and social media content. Feel free to share best practices that strengthen trust in your company.

The tonality:

personalized, short, relevant, educational

For leads considering a purchase:

Potential customers who are considering buying something should always be followed up by email or telephone.

You should provide content related to the respective product, such as datasheets, brochures, or white papers. The content is welcome to delve deeper into the matter! In this case, the lead has already recognized their pain points and is looking for concrete solutions. In the sales process, this is by far the most critical step. First and foremost, you should deliver the desired content, which can be enriched with additional content.

How do you structure the email?

At this point, your prospect has shown some level of interest in your business. Because of this, he is interested in reaching out and is willing to invest more of his time and personal information to find out what your company specifically has to offer.

Content: 

Offer more valuable and longer content in exchange for more contact information. But be careful how much information you ask for.

At this stage, you're delivering premium content. The quality of the information is more detailed and specific – inform of, for example, white papers, webinars, e-newsletters, case studies, product comparisons, etc.

Ask questions to identify your prospect's pain points. Point out solutions.

If applicable, Reference to your original email. For leads in the decision phase:

Build further conversations on content that makes decisions possible. Provide your prospect with case studies, online demos, ROI or TCO-focused content, and product datasheets. The opinion of third parties also plays a significant role in this phase. Emphasize the product features that solve the customer's specifications.

How do you structure the email in the decision phase?

At this point, your prospects have gone down the sales funnel and are ready to convert. This phase is where most of the interaction between you and your customers is. 

Content:

Offer online demos or test access. This can be done in writing by email or directly by phone.

How to make good follow-up calls with prospects

When you're having a follow-up call with your prospect, keep these three rules in mind:

You should know what content your lead has downloaded and what content it is about.

Know your competition and how your solution differs from the competition.

Find out all about your potential customer and how your product can be the solution for their business.

Conclusion:

If you follow these tips for lead qualification, you will soon convert more leads - you will find a note below. It is important to consistently implement the strategies geared to the corresponding customer journeys and lead nurturing.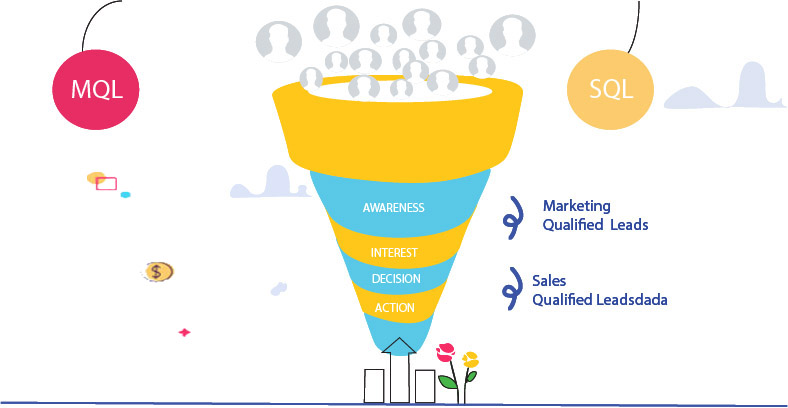 What are MQL and SQL?
Marketing Qualified Leads (MQL)
are more likely to convert to customers than unqualified leads. These leads have openly shown an interest in your company (for example, by filling out a form or subscribing to your newsletter), but they are not yet ready to commit to you. Marketing qualified leads are a lead that this one lead is likely to be converted more than other leads, so it is a lead that determines that the marketing team is worthwhile. Next, this lead is transferred to the sales team, and tracking starts.
Several actions may indicate that a lead is interested in purchasing, and it is the Marketing Division's responsibility to determine whether or not these actions constitute signals. It can be anything to contact your business for additional information because it signs up to your mailing list.
However, note that these indicators do not necessarily mean that the leads buy. It makes it simply refer to interest, purchasing, or simply meaning product and service awareness.
Sales Qualified Leads (SQL)
are leads that can be handed off to sales. To be considered SQL, leads must indicate actual buying interest and meet all qualifying criteria that are a good match.
Sales Qualified Lead (SQL) is a sequel to MQL (one type) and is essentially another term of the Sales Fern "Prospective Customer" section. When MQL is transferred to the sales team, it will be SQL.
SQL can also include certain indicators, such as asking to help you solve the problem or trying to purchase something. On the contrary, the sales team may not be ready to buy a lead; it may be determined to be sent back to the marketing team.