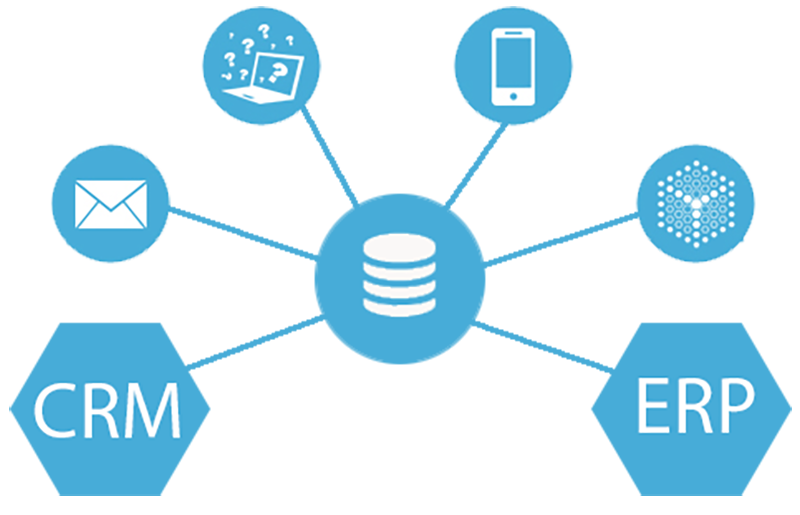 You must be similar to the role of a CRM in your business that is CRM holds the data about the customers so that a business can have a better understanding of the customers, improved marketing and increase in sales, and serve their customers in a better way.
But what is the CRM integration?
CRM integration is smooth and continuous connectivity between your CRM system and various types of third party applications. With this integration, there can be the automation of different processes through which the functionalities of your software can be improved. It is not only based on communicating with your customers but it also involves streamlining and aligning work and interaction between your employees.
Vegarise always provides the best opportunities to their clients for faster growth of their business. The first thing we evaluate is to figure out what are the requirements of the system to be integrated. Every business and working environment is unique and our experts know which integrations will be effective for your business.
Let us check some of the integrations that we provide to our clients to connect it to the CRM system and multiple business processes.
Types of CRM integration
Email integration
Email integration An inbox full of emails is not just a trove of customer-related data rather it is said one of the best effective marketing tools. An email marketing campaign backed with CRM can be proved more friendly and helpful for a business to reach the most prospective leads. Also, with email integration, the data received through feedbacks is analyzed continuously so the strategies get refined to improve ROI and identify the strategies that are tarnishing your brand at any cost.
Social media integration
Social media platforms like Facebook, Twitter, Linkedin, and more has become a constant hub of communication between the customers and the enterprise. Thus, integrating it into your CRM system will connect your brand with the customers through their preferable platform. So for businesses of any form having social media integration is a must to make your brand popular in not in local but as well as the global marketplace.
Marketing automation integration
The businesses are now working in a high-speed digital environment where sales and marketing have become the two major parts of a company to work hand in hand. When sales and marketing are integrated both the teams have equal opportunity to access the same data and make lead generation, customer services, and other processes work productively.
Customer support integration
Where CRM provides the needed data about a customer in the system, through customer support the same data can be routed to the appropriate information source. Making them work together can bring personalized experiences to the customers and can turn service calls into sales.
The CRM integration potential complications
It is not always an easy task to integrate software through scratch. Though it brings a single-customer view there are complications while integrating CRM to other software. The data is stored in disparate sources and to bring them together to have a view of the full customer journey is challenging.
But in the end, if you have a trusted partner there are fewer difficulties and more business opportunities. A good service-provider makes use of the best connectivity platform that enables CRM integration with any application smoothly.
Vagarise with a dedicated team can find solutions to any of our integration needs all you need is to get connected with us to see the results.