Oracle Marketing Cloud Eloqua Consultancy
Oracle Marketing Cloud Eloqua Consultancy
Marketing needs to get faster than ever nowadays to retain leads, as more and more people are looking forward to have fast results and often switching to other service providers once dissatisfied.
But keeping a track of all of them is not easy at all. That is Oracle marketing cloud- Eloqua is here to help you out.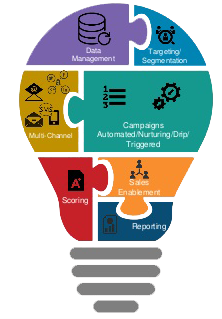 Through this marketing orchestration, Eloqua provides you dynamic services for all your customers. The needs and preferences of each of your leads will be evaluated separately and they will be categorized for different marketing campaigns for a personalized experience. From your campaign canvas, you can track all of your customers easily and can have a proper idea of how successful your strategies are.
How Eloqua will give you the best marketing automation?
This marketing cloud will keep track of the interactions of the leads and their key activities to understand their needs and automatically switch customers to a more suitable campaign. This can easily automate your repetitive tasks by automating them.
You can get a real-time update from the client's digital footprint to have a clear idea of the overall lead score at any instant. You can also predetermine and automate the interaction of the next lead.
How it will help you to execute marketing?
When you get real-time feedback from the clients, you need to make suitable campaigns for them, right? Eloqua can do wonders there too.
You can create dynamic campaigns according to your leads easily. Be it a simple campaign or a lengthy or complex one, you can formulate them using the simple drag and drop UI very easily. You now do not have to be a coding expert to use high-level campaigns. And these campaigns can also include multiple channels of external features like email, landing page, website, videos, and many more.
Using these multichannel campaigns, you can also create the multichannel lead scores and the real-time tracking facility can convert your lead to CRM in just a few minutes. Despite using various channels, and personalized campaigns, your dataset will be clean and easy to scan to use it quickly and analyze your campaign effectiveness. Our new extensible framework can optimize the best time for your clients for you to get the most out of your resources and boost your revenue generation.
So, all your planning will be data-driven and with our integrated lead management.You can easily build a revenue cycle model using the RPM(Revenue Performance Management) feature of Eloqua.
How Vegarise can benefit you?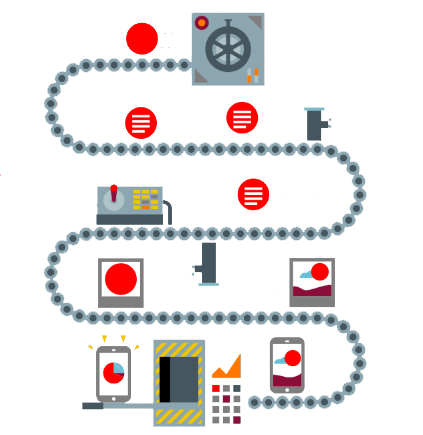 As a marketing automation consultancy we, Team Vega are dedicated to make the maximum use of this marketing automation tool but conjuring the best of strategies for your particular business. Vegarise serves as an expert consultant to advise them about the whole process of the campaigns. We research about the best marketing practices of your domains, study the rivals of your domain and find out the business model most effective in your case.
Final words
In this digital era, Eloqua will bring the customers closer to the marketers than anyone could have imagined before and is perfect for small to medium-sized companies to implement a basic but fast marketing strategy to skyrocket the lead scores. With the expertise of Vegaraise, the integrated real-time database generated from Eloqua serves as the USP to generatemodified and more effective B2B and B2C campaigns specially customized for you.