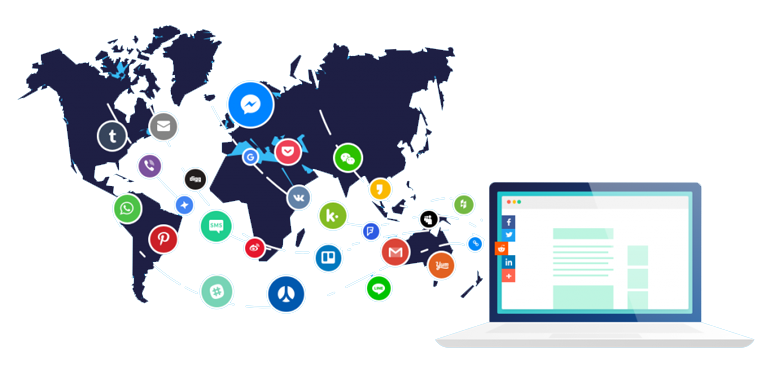 For interacting with your customers it is important to use a variety of channels to reach them and this is what multi-channel marketing is based on. It can be defined as the business process of developing better customer relationships by using a wide range of direct and indirect channels such as social media, websites, search engines, promotional campaigns, emails, retail-stores, and more.
With multi-channel marketing there is better customer engagement and it provide a great experience to your customers while they initiate a business with your brand that is buying a product or service by using the communication channel of their preference and comfort. It can be said that this type of marketing is completely based on choice.
To get qualified and qualitative multi-channel marketing for your business choose Vegarise experts to help you get the most effective strategies to make your brand succeed in this era of new-technologies and competitions in the market. We understand the basic requirements of your services and provide the best interaction practices with your customers through various channels.
Why businesses are heading towards multi-channel marketing?
One of the basic reasons why businesses are responding more to this process is because of making them reach where their customers are. And guess what they are at every platform, aren't they?
With the available options and ease of the mobile phone and laptops, the customers have great control over the buying process as compared to the marketers. Gone are the days when marketers need to keep searching the ways to reach out to their customers as today there are so many varieties of channels to keep in touch with them. Soon, multi-channel marketing will not remain a good idea but a critical option for businesses to increase their customers and sales.
Let us take some interesting examples:
The brand Apple maintenances a consistent design and visual style across all its multiple channels which is something that all businesses should adopt for their multi-channel marketing strategies to become successful. Whether a customer is using Apple Store, the company's website, their apps, and services, or receives emails they can easily identify the brand as "Apple" because of their consistent style of brand messaging.
The other example is Starbucks where the company provides stars (points) to every customer on their particular purchases. These stars than can be used by the customers to buy free drinks offers coupons, or get exciting merchandise. For checking their rewards the customers can visit their preferred channel as this coffee brand provides the availability of multiple channels like phone, its website, and app to keep a track of their winning position. With such programs, the customers get inspired and interested in visiting their locations again and again.
Thus, multi-channel marketing is helpful to various businesses in many different ways.
Are you thinking which strategies will be helpful for your business?
Multi-channel marketing combines online and offline channel approaches as there are various touch-points to consider the buyers will choose before concluding buying the product. You can't be a pro in one day and also there will be a big capital investment in training or hiring new employees. Therefore the third-party services are always the best option for a business.
At Vegarise based on your prospects having different actions and ideas of searching your products and services provide multi-channel marketing services. We combine different marketing channels to make your brand available to your customers on any of the mediums suitable to them.
We make sure that you have better lead generation and establish good credibility in the market. We make your customers as well as business partners have positive feelings and loyalty towards your brand by using effective strategies.
What are you waiting for? Get your business benefited with our proven and helpful multi-channel marketing services now!